Winter School '99
Winter school is a program that we run here at the MIT Outing Club during the month of January. We have two lectures a week, and trips every weekend.
Ice Climbing at Rumney
Ice Climbing at Newfound Lake
Matt Hollingworth and I, eager to continue ice climbing decided to head for New Foundlake near Bristol, NH. We found the place without much difficulty (thank you to Susan Ruff for suggesions on how to get there).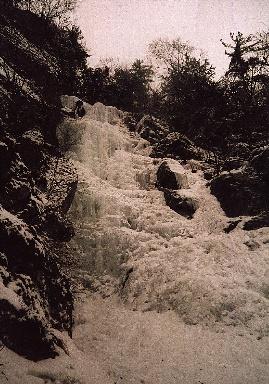 After playing and looking around, we settle for top-roping this nice ice fall. A nice half pitch length climb.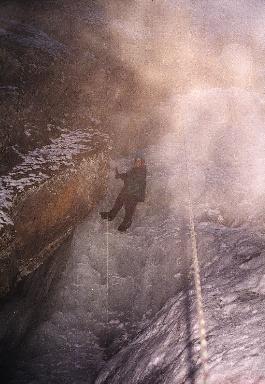 Matt Hollingworth here is climbing a nice 4 wall that other people setup the rope for us.
Ice Climbing at the Flume
The Flume is an awesome gorge in New Hampshire. One is actually standing on a frozen stream; the wall we did was like 60 feet high. very nice.